Tilling, paving and decking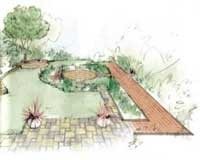 Tiles and paving are a great way to create a durable, waterproof surface both indoors and outdoor, in kitchens, bathrooms, utility rooms or on driveways or patios.
Tiling can be a tricky and time-consuming job to get right, which is why many people choose to call in the experts who can complete the job with a great finish in double quick time.
Our tiling and paving team are second to none – fast, efficient and with the highest standards, they can complete your tilling project in no time, with the minimum of mess and fuss. 

Creating a decked area and/or pergola can extend your living space into the garden during the summer months, and provide a place for storage and plants during the winter.
We've been designing and building stunning decking areas and pergolas for our customers and have seen the difference it can make to their lives. Barbeques, outdoor dining, gardening, homework, exercise, or a play area – decking has an amazing number of uses.
Contact us: